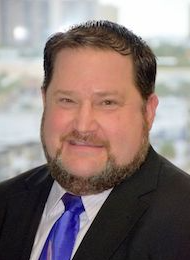 Peter C. Leighton
Director of Marketing & Client Relationships
pcl@ctllp.com
Download VCard
Phone: (305) 981-8889
Mobile: (954) 290-3488
Fax: (305) 405-7979

12550 Biscayne Blvd.
Suite 805
North Miami, Florida 33181
Peter earned a M.S. (Higher Education Administration) from Florida State University and a B.A. (Psychology, Counseling) from the University of North Carolina-Wilmington. Peter worked as a University Administrator/Faculty member for 11 years for three universities, including Arizona State University, Rochester Institute of Technology and Florida International University, on a wide variety of issues, including college student housing, leadership development, community relations, student conduct, academic dishonesty and conflict mediation. For the last 17 years, Peter's career has focused upon senior care, including assisted living, private duty and in-home based skilled nursing services, adult development and life planning for persons age 17–109. Peter worked with 3000 deaf students at RIT and knows sign language. He resides in Hollywood, FL with his wife Martha M. Leighton, an artist from Jalisco, Mexico.
Peter enjoys teaching public speaking skills, showing business owners how to grow social capital and positive word of mouth to grow bottom lines, providing peers with the tools to plan and protect your hard earned money. He is a State of FL Health Instructor offering CEUs to insurance professionals, CPAs, CFP/CFA, CLTC, Series 6 and 7, health insurance.
Education
M.S., Florida State University, 1994
B.A., (Psychology, Counseling), University of North Carolina-Wilmington, 1991
Networks
Legal Marketing Association, BNI Miami Dade - Biscayne Connections Chapter (founder, 2006), Miami Beach Chamber of Commerce, MBCC - The Law Council, NAIFA, Miami Estate Planning Council, Miami Dade Bar - Probate/Guardianship Judges Committee, Board of Directors - Impact Broward (serves home bound seniors, at risk children and at risk Veterans), Weston Business Club
Accomplishments
Member MVP Award, 2017-2018 Business Network International (BNI), Miami Dade - Biscayne Connections chapter of 75 members. Outstanding member participation for giving new business referrals, resulting in closed business deals.
2014 Influencer of the Year, BNI Miami, Biscayne Connections chapter of 78 members ($72 million generated since 2006), State of Florida AHCA ALF Core Training (since 2005), 2013 Master Connector - Miami Dade, 2012 BNI Ambassador of Year, Certified Mediator, 2008 BNI Founders Award/1st Chapter President
Professional Presentations
Elder law and Medicaid planning. What are the implications for Medicare and VA Aide and Attendance? 31 attendees. Eisner Amper Accountants and Advisors, Miami, FL and Team Chepenik Trushin LLP professionals. February 2020, Brickell Bay, FL.
How do you handle a long term care insurance claim, when your client has Medicare primary? Can both be used for care needs at the same time and what are the costs involved? 97 attendees. Business Network International, Miami, FL and Team Chepenik Trushin LLP professionals. June 12, 2019, Key Biscayne, FL.
Probate litigation, trust litigation and guardianship litigation, what are the life Trigger points in identifying the concerns? Biscayne Connections professional network, February 6, 2019, Miami, FL.
Probate court proceedings, probate litigation, guardianship and lack of testamentary capacity (trust litigation), how to avoid it all with air tight estate planning and complex trusts. Biscayne Connections division, BNI Miami, 81 professionals, August 1, 2018, Key Biscayne, FL.
The impact of guardianship laws, elder exploitation and undue influence in our local South Florida communities, how to identify it. What to do to stop it. Rotary club of Hallandale, Feb. 14, 2018, Hallandale Beach, FL.
Probate law, probate litigation and guardianship laws, what does it all mean? Business Network International, Jan. 24, 2018, Key Biscayne, FL.
Teaching, Seminars and Presentations
"How Do You Handle a Long Term Care Insurance Claim?"
AXA Life Insurance Brokerage - 30 agents, 2 hours of CE Instruction, Miami, FL (March 2015)
"How Do You Handle a Long Term Care Insurance Claim, When Your Client has Medicare Primary?"
FICPA - 30 CPA's, 2 hours of CE Instruction, Davie, FL (October 2014)
"Private Duty and Long Term Care Insurance Claims - How Does a Claim Work?"
NAIFA Miami - 30 life/LTC insurance agents, 2 hours of CE Instruction, Areo Squadron Airport, Miami, Florida (Aug 2014)
"How Do You Handle a Long Term Care Insurance Claim?"
NAIFA Broward - 50 CFP's and Life/LTC/DI Insurance agents, 2 hours of CE Instruction, Fort Lauderdale Country Club, Plantation, Florida (June 2014)
"How Do You Handle a Long Term Care Insurance Claim?"
FICPA - 40 CPA's, 2 hours of CE Instruction, Davie, FL (April 2014)
"How Do You Handle a Long Term Care Insurance Claim?"
AXA Life Insurance Brokerage - 35 agents, 2 hours of CE Instruction, Fort Lauderdale, FL (December 2013)
"How Do You Handle a Long Term Care Insurance Claim?"
Met Life Insurance Brokerage - 100 agents, 2 hours of CE Instruction, Fort Lauderdale, FL (September 2013)
"How Do You Handle a Long Term Care Insurance Claim?"
Mass Mutual Life Insurance Brokerage - 45 agents, 2 hours of CE Instruction, Fort Lauderdale, FL (August 2013)
"How Do You Handle a Long Term Care Insurance Claim?"
NY Life Life Insurance Brokerage - 30 agents, 2 hours of CE Instruction, Sunrise, FL (May 2013)
"How Do You Handle a Long Term Care Insurance Claim?"
Bankers Life Insurance Brokerage - 35 agents, 2 hours of CE Instruction, Coral Gables, FL (May 2013)
"Medicare Home Health - What do You Know? Chronic Disease Management Program, Face to Face Rule, 30 day Rule."
NAIFA Broward - 50 CFP's and Life/LTC/DI Insurance agents, 2 hours of CE Instruction, Fort Lauderdale Country Club, Plantation, Florida (April 2013)
"Private Duty and Long Term Care Insurance Claims - How Does a Claim Work for Care Implementation?"
NAIFA Miami - 40 life/LTC insurance agents, 2 hours of CE Instruction, Areo Squadron Airport, Miami, Florida (Feb 2013)
"Health Insurance Brokers - How Does Long Term Care Insurance and Medicare Home Health Interface?"
Broward Health Underwriters Assc - 30 health insurance agents, Fort Lauderdale Country club, Plantation, FL (April 2012)
"As a Health Insurance Agent, do You Know how Medicare/Medicaid/HMO Home Health Actually Works?"
Miami Health Underwriters Assc - 25 Health insurance brokers, Doral Country Club, Doral, FL (Feb 2012)
"As a Financial Planner, do You Understand the Relationships Between Private Duty Home Health Care, Medicare Home Health and Palliative Care?"
NAIFA Broward - 50 CFP's and Life/LTC/DI Insurance agents, Fort Lauderdale Country Club, Plantation, Florida (August 2011 - Dec 2011)
"As a Trusted Financial Advisor, do You Know how to Proceed When Your 70 Year Old Client Calls You From a Hospital Bed or Rehab Bed?"
NAIFA Miami - 40 Life/LTC/DI Insurance agents, Areo Squadron Airport, Miami, Florida (June 2011 - Dec 2011)
"Elopement and Wandering - How to Appropriately Handle an Elderly Person"
Professional Staff training, The Sterling Aventura, Aventura, Florida (May 2005 - April 2007)
"Is It Millennium? Is It Millennial? What's Up with That? The College Students of 2007 and Beyond. What Motivates Them and How Can We Learn From It?"
Professional Staff Development seminar, Florida International University, Miami, Florida (April 2003)
"Own It, Give It, Grow: An Exploration of Assertiveness"
Academy of Leaders Program, Florida International University, Miami, Florida (February 2003)
"Ethical Based Decision Making"
Collegiate Leadership Development Program, Florida International University, Miami, Florida (November 2002)
"Conflict Resolution Skills"
First Year Experience Classes, Florida International University, Miami, Florida (January 2002-June 2003, Monthly)
"Is It Millennium? Is It Millennial? What's Up with That? The College Students of 2006 and Beyond. What Drives Them and How Can We Learn From It?"
"A Time for Renewal"; Student Affairs Annual Conference, Florida International University, Miami, Florida (May 2002)
"Closing the Gap Between Judicial Affairs and Our University Partners: Do We Have the Courage to Change Our Collegial Climate?"
Association of Student Judicial Affairs Annual Meeting, Clearwater, Florida (Feb. 2002)
"Integrity and Ethics in Leadership"
North East Greek Leadership Association, Cherry Hill, NJ (Feb. 2001)
"The Role of Leadership within Community"
Student Leadership Seminar, Rochester Institute of Technology, Rochester, NY (Feb. 2001)
"Greek Affairs at RIT and Nationally"
College Student Personnel Graduate (Master's & Ed. D.) Seminar, Canisius College, Buffalo, NY (Jan. 2001)
"Making Dreams Work: Developing Greek Housing from a Student Perspective"
NIC National Greek Housing Conference, Washington, DC (Jan. 2001)
"Greek Affairs and Student Conduct and Mediation Services at RIT"
College Student Personnel Graduate (Master's & Ed. D.) Seminar, Canisius College, Buffalo, NY (Oct. 2000)
"The Role of Personal Integrity, Congruence and Ethics in Leadership"
All Governance Training, Rochester Institute of Technology, Rochester, NY (Sept. 2000)