Welcome to Chepenik Trushin LLP
Chepenik Trushin LLP provides premier legal service to its clients in all matters related to estate planning, including Wills and Trusts; Asset Protection, Probate and Trust Administration, Business Planning, Probate and Trust Litigation, Guardianship Administration and Litigation, Complex Business and Commercial Litigation and Insurance Defense.
With offices in North Miami that serve both the State of Florida and clients across the country, our firm consists of eight attorneys with expansive backgrounds and experience. Chepenik Trushin has been recognized by Martindale-Hubbell for receiving its highest rating (AV) for legal ability and strict adherence to the professional standards of conduct, ethics, reliability and diligence.
Chepenik Trushin LLP has strategically positioned itself to handle the most complex transactional or litigation needs of its clients. Our transactional department consists of attorneys that hold, in addition to their law degrees, an advanced degree in estate planning and a certified public accountant license. With decades of experience in complex transactional work and litigation, Chepenik Trushin LLP will serve as your trusted advisor and protector during life's unexpected turns. It is a daily priority of Chepenik Trushin LLP to earn your trust as a client of the firm and we understand that sacred trust, while hard to earn, can be lost in a moment, which is why your law firm must be able to adapt to your ever-changing needs.
Selecting an attorney is an incredibly important decision that can have a major impact on you and your family's lives, for the better, or for the worse. Such a decision should not be made lightly or without all necessary and relevant information. Before choosing a lawyer, we invite you to contact us directly. We would be happy to provide you with additional information and answer any questions you might have.

We invite you to explore our web site, or contact us directly, to learn more about our firm. For an initial consultation please call (305) 981-8889 or contact us.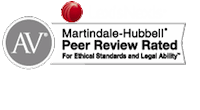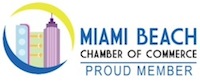 The Reasons We Give Estate planners often focus on the tax benefits of making a gift, as smart planning can help reduce or eliminate a wide array of taxes on the estate ....
Do You Have a Claim for Tortious Interference With an Expected Inheritance? Tortious interference with an expected inheritance occurs when someone intentionally prevents, through fraud, duress, or other tortious means, another ....
Do Not Forget Your Digital Assets in the Cloud When you think of your "assets," what are the first things that come to mind? Likely, your tangible assets: your home, car, cash, furniture, ....