Press and Media
On June 22, 2017, the Supreme Court of Florida and its' Commission on Professionalism and Civility appointed Bradley H. Trushin, Esq. as Co-Chair of a sub-committee of four attorneys and two judges to review current professionalism standards and consider if an adequate consolidated summary could be prepared for publication and use.
---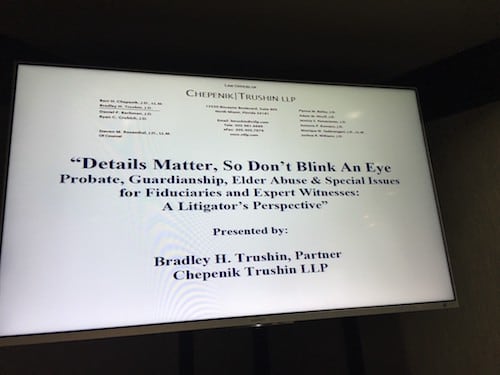 ---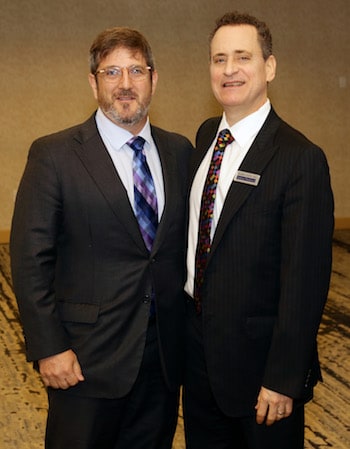 Bart Homans Chepenik, J.D., LL.M., on behalf of the 2017 Dade County Bar Association, we are delighted to inform you that your legal colleagues have overwhelmingly nominated you as a Legal Luminary finalist in the category of "Probate & Estate Planning".
---
Women of Distinction Gala, Dade County Bar Association
Wednesday, June 21, 2017
Ethel Barrymore Theatre
The Rusty Pelican
3201 Rickenbacker Causeway
Key Biscayne, FL 33149
Attend Florida's Premier Celebration Recognizing the Role of Women in the Legal Profession & Community
Wednesday, June 21, 2017
Networking begins at 6 PM
Cocktail Reception begins at 6:30 PM
Program and Dinner to follow
Opening Remarks by
Honorable Rosemary Barkett
Award Winners Announced!
Judiciary Committee
Judge Rosemary Barkett Woman of Distinction Judiciary Award
Winner: Chief Judge Bertila Soto, Eleventh Judicial Circuit of Florida
In-House Committee
Woman of Distinction In-House Counsel Excellence Award
Winner: Marlene Gordon, General Counsel, North America, Bacardi U.S.A., Inc.
Private Practice Committee
Louise Rebecca Pinnell Woman of Distinction Private Practice Award
Winner: Gisela M. Munoz, Shareholder, Stearns Weaver Miller Weissler Alhadeff & Sitterson
Government Committee
Woman of Distinction Government Award
Winner: Katherine Fernandez Rundle, State Attorney for Miami-Dade County
At-Large Committee
Woman of Impact Award
Winner: Carol Marbin Miller, Senior Investigative Reporter, The Miami Herald
The 2017 Women to Watch/Rising Leader Committee
Woman on the Rise Award
Winners
Leigh-Ann Buchanan, Executive Director of Venture Café Miami
Alana Greer, Co-founder, Community Justice Project, Inc.
Dotie Joseph, Partner at Johnson, Anselmo, Murdoch, Burke, Piper & Hochman, P.A.
Arya Attari Li, Ver Ploeg & Lumpkin, P.A.
Yolanda P. Strader, Carlton Fields Jorden Burt, P.A.
The 2017 Women to Watch/Rising Leader Committee, Dade County Bar Association
Co Chair: Honorable Tanya Brinkley
Co Chair: Lacey D. Hofmeyer

Loreal A. Arscott
Magaly Carballo
Jihane Elizee
Tara E. Faenza
Soo Jin Kang
Stephanie Koutsodendris
Heather Martin
Aleida Martinez-Molina
Carter Meader
Michal Meiler
Patricia Melville
Heather Mulroney
Natalie Alexandra Pueschel
Monique Margo Sadarangani
Jacqueline Woodward
---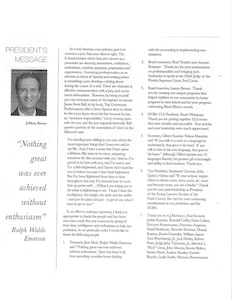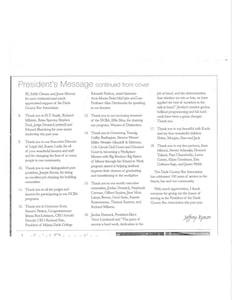 Recognition for Brad Trushin and Antonio Romano for their leadership and work on the DCBA board and committee leadership.
---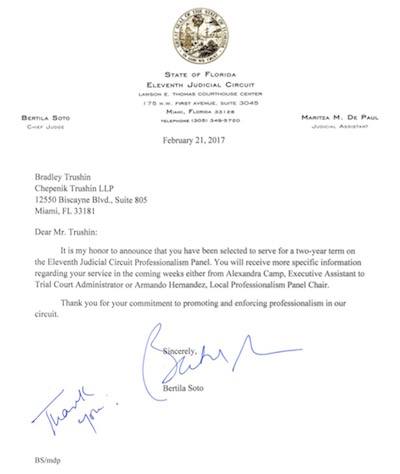 Bradley Trushin has been selected to serve on the Eleventh Judicial Circuit Professionalism Panel.
---
Getting Paid: Alternative Fee Structures & Ethical Issues
Brad Trushin, Esq. will be covering probate, guardianship and adversaries as a probate law guru. Chepenik Trushin LLP stays in front of the cutting edge legal matters, trends, so that our clients have the best opportunities to prevail.
---
Professionalism and civility on display in South Florida
The Dade County Bar presented a recent seminar, "Climb the Pillars to Success by Fitting Professionalism into the Profession," featuring a keynote speech by Florida Supreme Court Justice Fred Lewis, the author of the Supreme Court's opinion that established Florida's Code of Professionalism and the Florida Circuit Professionalism Panels.
DCBA Board Member Bradley Trushin, who was recently appointed to the Florida Supreme Court Commission on Professionalism, produced the seminar because he said many Florida lawyers are not aware that the Florida Supreme Court has established mandatory professionalism rules and a mechanism for ensuring compliance. The seminar, he said, was designed as a first step in creating a new paradigm in which professional behavior is universally expected among lawyers, and lawyers zealously protecting the integrity of their profession.
---
Fitting Professionalism into the Profession: Do You Know the Rules?
By Bradley Trushin
The Supreme Court of Florida has a message for the "power players" who practice by obstruction and engage in unprofessional conduct: we have rules and you need to follow them. "Rules? What rules?" Yes, the Supreme Court has mandatory professionalism rules that are binding on all Florida lawyers. And there are now Professionalism Panels in place to address violations of the rules, and where necessary, refer the matter to The Florida Bar for discipline. Lawyers practicing in Miami-Dade County must also comply with local rules of professionalism and civility. "Local rules? What local rules?"
---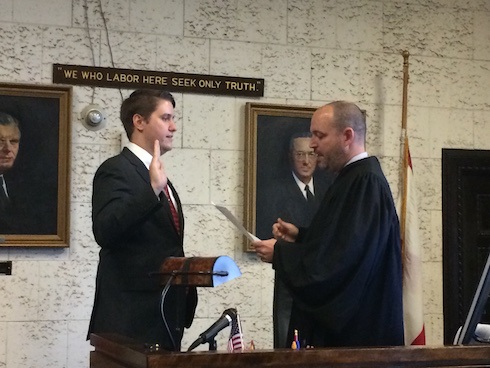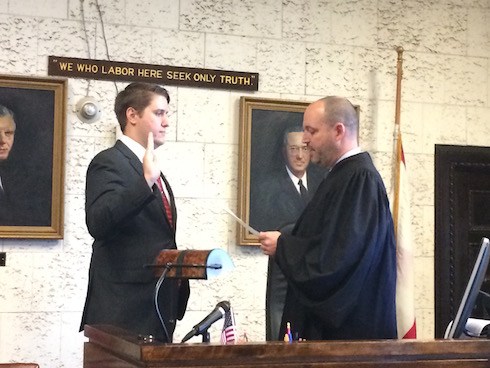 Mr. Josh Williams being sworn in by Miami Dade County Judges
---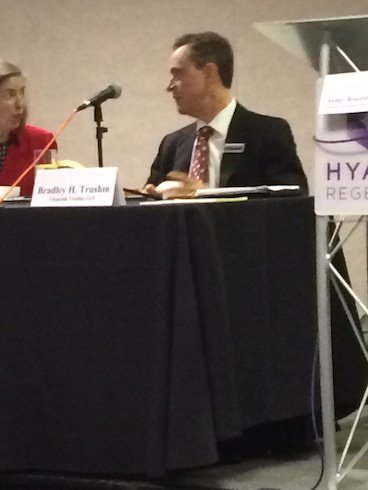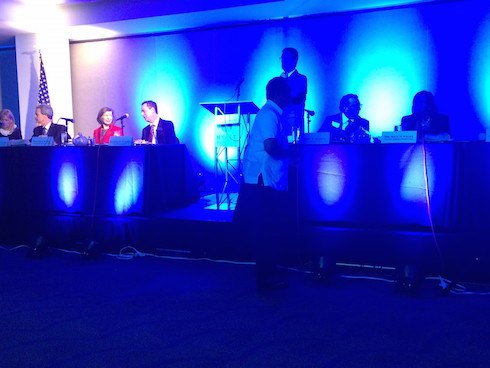 Brad Trushin coordinating the October 2016 DCBA Probate education seminar and speaking with Honorable Judge Muir
---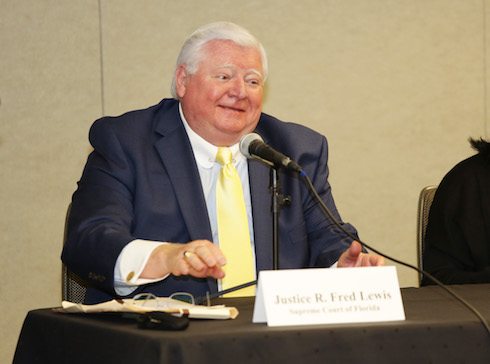 Chepenik Trushin LLP, N Miami, FL was proud to host Honorable FL Supreme Court Justice R. Fred Lewis, Esq
---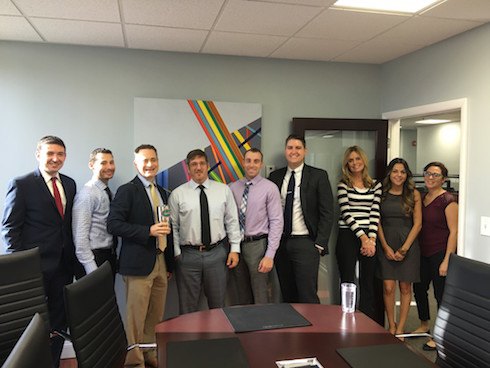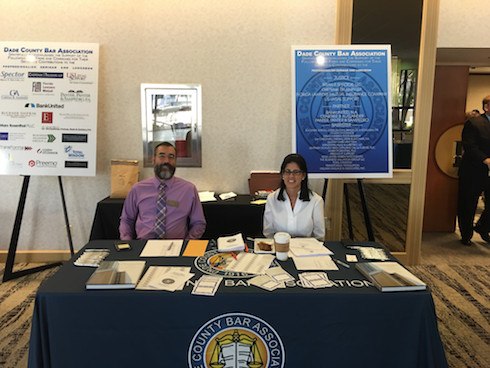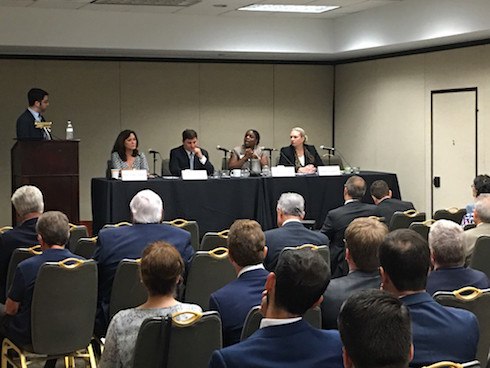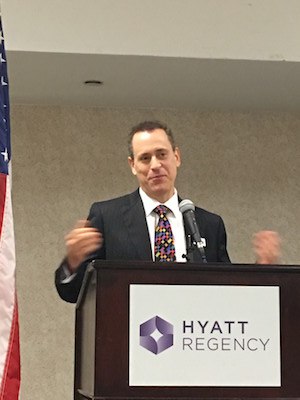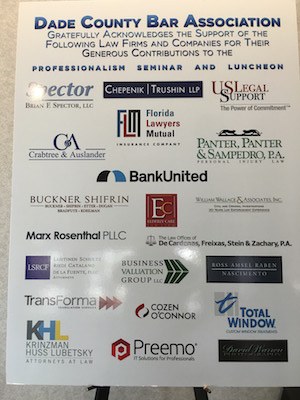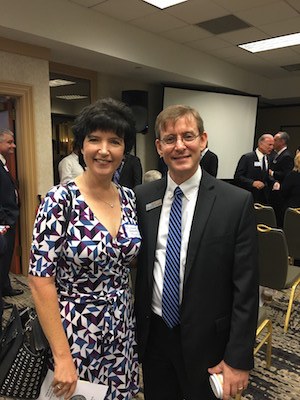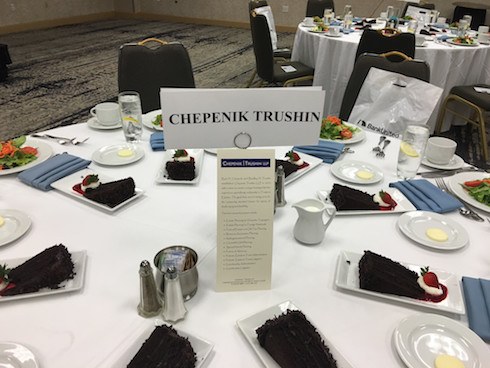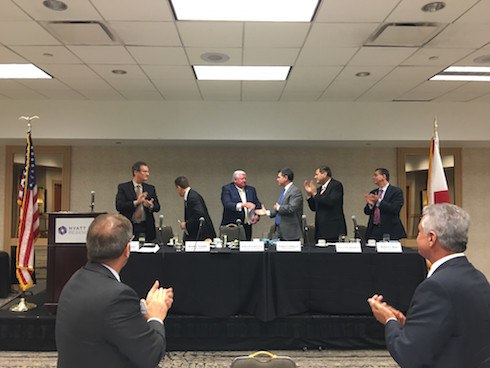 Chepenik Trushin LLP hosts Dade County Bar Association, prominent lawyers, FL Judges and Honorable FL Supreme Court Justice Fred Lewis, Esq.
---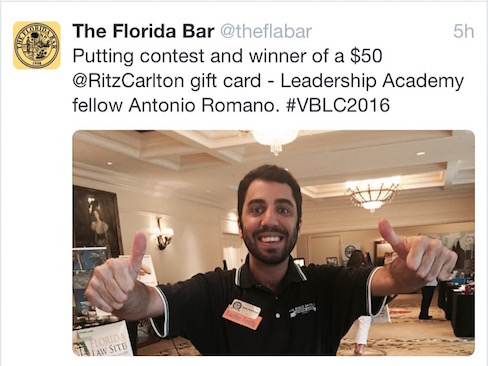 Mr. Antonio Romano, Esq. CTLLP participating in the Florida Bar Leadership Academy in Naples, FL July 15, 2016
---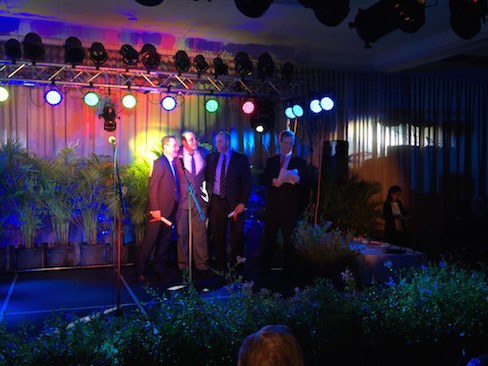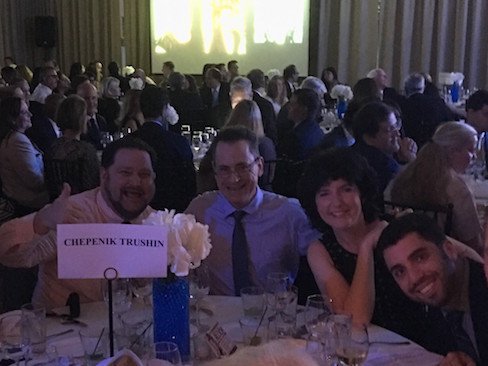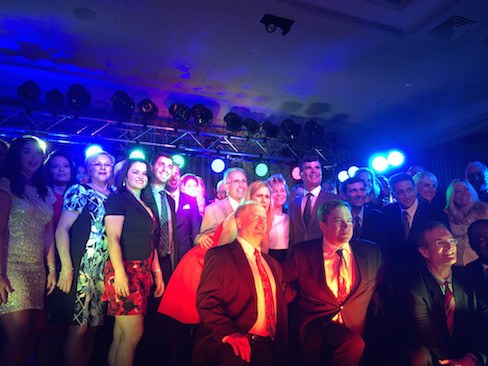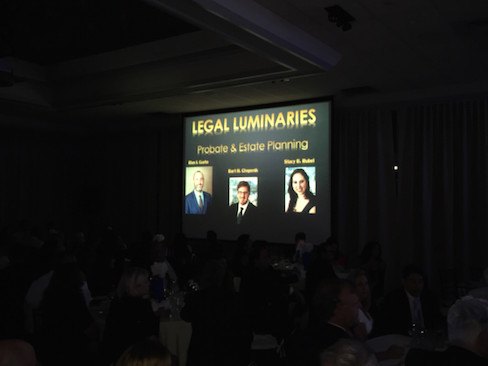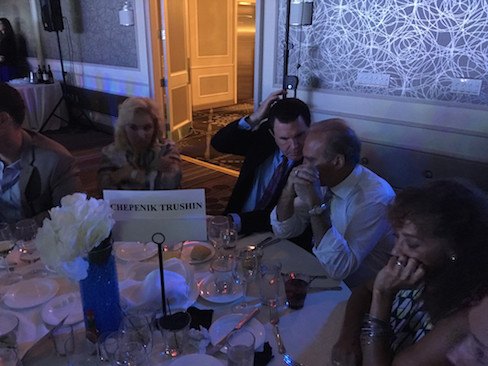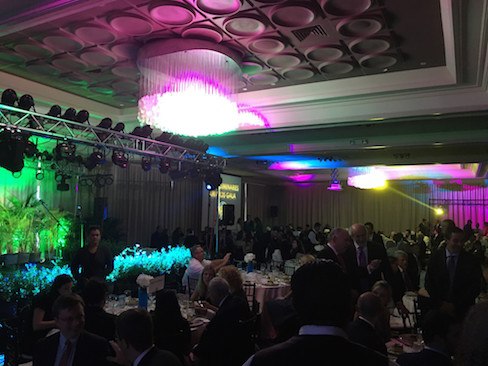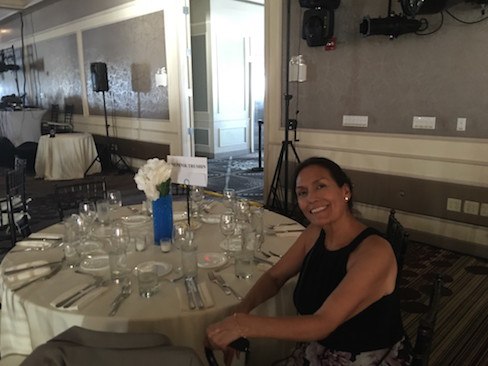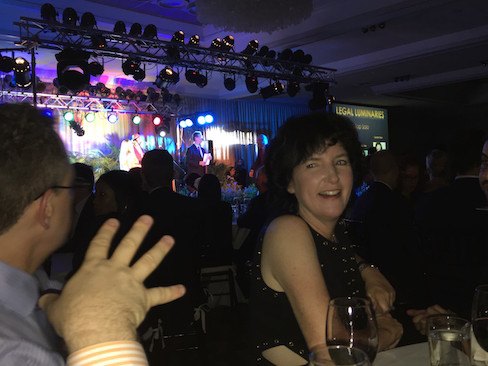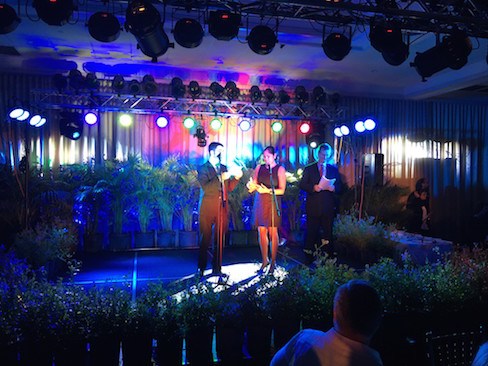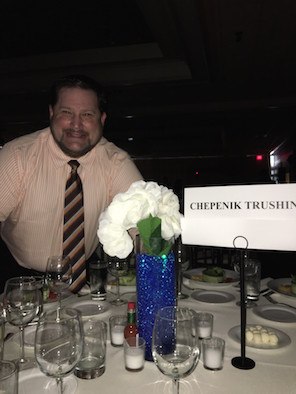 Legal Luminaries 2016 in Miami - Congratulations to Ms. Stacy Rubel, Esq for winning the category "Estate Planning and Probate", we are proud of you!
---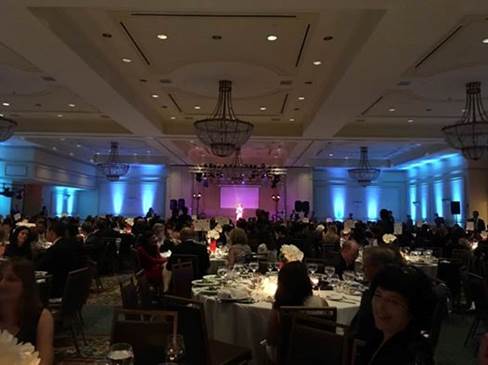 Chepenik Trushin LLP law firm attending Miami Dade County Bar Association 100th annual Gala in Miami, FL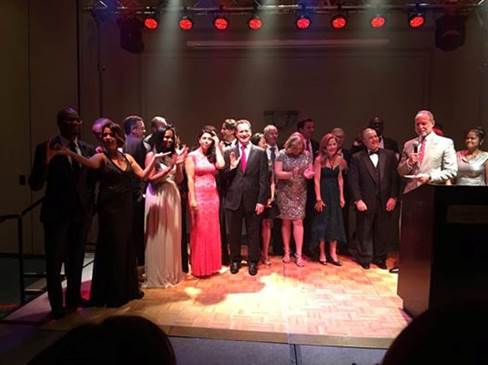 Brad getting inducted - way to go Brad! Emulation of "Innovation, Integrity, proven Results"
---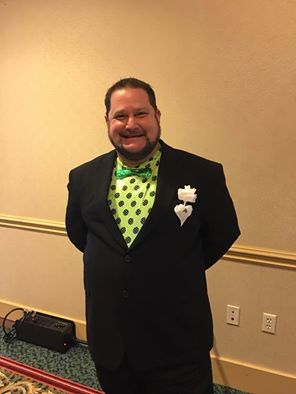 Miami Dade Bar gala 2016
---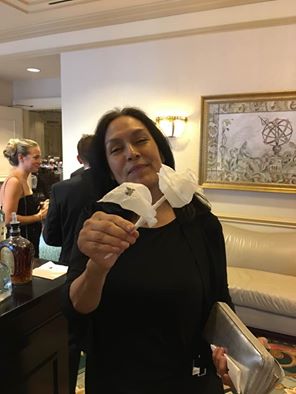 Ms. Martha M Leighton, Miami Dade Bar gala
---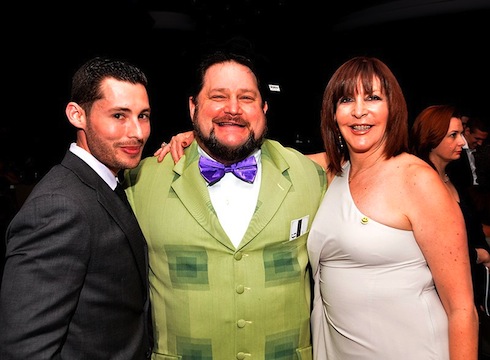 Miami Beach Chamber gala 2016 - Mr. Scott Snyder, Esq, Chepenik Trushin LLP, Mr. Leighton, Ms. Melissa Rubin, Realtor, Platinum Properties
---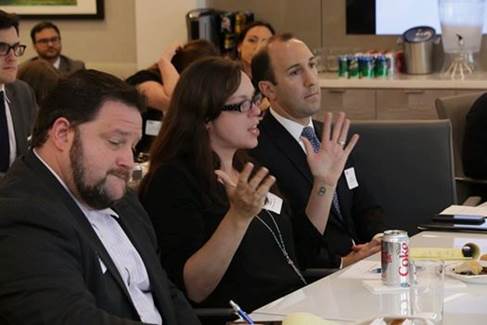 LMA South Florida City Group Leadership Peter C Leighton, Chepenik Trushin, learning, taking copious notes on how to connect law firms
---
Ms. Stacy Rubel, Esq. accepted into the Florida Fellows Institute of the American College of Trust and Estate Counsel
Ms. Stacy Rubel, Esq. who practices with Chepenik Trushin LLP in North Miami, FL., has been accepted into Class II of the esteemed Florida Fellows Institute of the American College of Trust and Estate Counsel.
Stacy Rubel, Esq. earned her J.D. degree from the University of Florida and earned a bachelor's in Political Science and Criminology from the University of Florida. She join CTLLP in 2010.
The Florida Fellows Institute was created by Florida ACTEC Fellows to develop the profession's future leaders in trust and estate law through a series of in-depth educational presentations led by outstanding subject matter experts in each field from across the United States of America.
The institute includes three, two-day sessions for lawyers who were nominated by a Florida ACTEC Fellow and selected through a competitive application process. The program begins in November 2016 and concludes in May 2017.
The American College of Trust and Estate Counsel is a national organization of lawyers elected to membership by demonstrating the highest level of integrity, commitment to the profession, competence and experience as trust and estate counselors.